Procyon Technologies expertise has many medical applications and can be useful in various disease conditions. We will be happy to discuss applications with prospective business partners and institutions. If you are interested, please get in touch and we'll get back to you as soon as we can.  We look forward to hearing from you!
We are located in Tucson, Arizona, USA.
Email Us at [email protected]
Allison F. Corkey, 
Chief Administrative Officer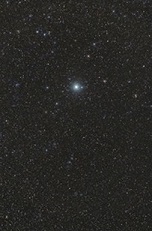 Procyon is the brightest star in the Canis Minor constellation.
This spectroscopy image was taken by Robert C. Johnson, Ph.D.