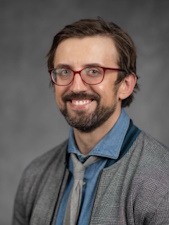 Thomas Suszynski, MD, PhD, Assistant Professor of Surgery and Orthopedic Surgery at the University of Minnesota and Staff Board-Certified Plastic Surgeon at M Health/Fairview in Minneapolis, Minnesota. His clinical practice is diverse, but with primary interests in hand and upper extremity surgery, microsurgery, breast and oncologic reconstruction, limb salvage and aesthetic surgery.
Prior to joining faculty at the University of Minnesota, he completed a clinical fellowship in hand surgery at the University of Pittsburgh Medical Center in Pittsburgh, Pennsylvania. He spent that year acquiring specialized additional training in all aspects of plastic and orthopedic upper extremity surgery, including soft tissue, nerve, and microvascular reconstruction. Prior to his hand fellowship, he completed a highly competitive clinical integrated residency in plastic and reconstructive surgery at the University of Texas Southwestern Medical Center in Dallas, Texas.
Before starting his clinical training, he completed a Medical Scientist Training Program (MSTP, or combined MD/PhD program) at the University of Minnesota Medical and Graduate Schools. In 2012, during this time, he was awarded a PhD in biomedical engineering. He has devoted his translational research career to cell transplantation, tissue engineering and device development.
He is a member of the American Society of Plastic Surgeons and American Society for Surgery of the Hand, serving on several educational and scientific review committees.